Associate Boutique
Rachel Ellison Ltd. has an Associate Boutique of high integrity, expert, values-aligned coaches. Operating at CEO and top team level, we are not afraid to challenge powerful people to become deeper, better, values-orientated leaders.
Working collaboratively and confidentially, we offer organisations wanting the freshness of an external perspective, systemic themes and insights.
Coaches bring specialist knowledge of law, finance, banking, pharmaceuticals, airlines, advertising, marketing, logistics, retail FMCG, international diplomacy, government, health and NGOs. We have expertise in presence & impact, resilience, conflict, leading in crisis, change and international multi-cultural environments. We help clients integrate and apply their learning, to help them maximise their potential.
All coaches in our Associate Boutique are accredited and committed to their own ongoing CPD and Supervision.
Rachel Ellison MBE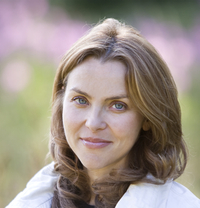 Known for her high support, high challenge coaching stance, Rachel works with CEOs and Executive Board Teams, to help them maximise their personal and professional potential as leaders. She is creative, inviting clients to coach in green open spaces or in front of a painting. Rachel's approach is informed by Existentialism, Solution Focus positive psychology, psychodynamic family systems models and multiple perspectives thinking.
Awarded an MBE 'for the promotion of human rights and the self empowerment of women in Afghanistan'. Rachel's multinational team won BBC Team of the Year, for her coaching style of leadership.
A specialist in complex international environments, presence & impact and self-coaching in crisis.
Clients include: Goldman Sachs, HSBC, Samsung, Hyundai, Asda, Diageo, Foreign Office, UNICEF.
Penny Berry
An international leader with specialist knowledge of coaching and developing talent in the Middle East and Europe. Penny is a former BBC World TV Commissioning Editor. She now trains and supervises new coaches and delivers coaching & mentoring skills for managers programmes, for multinational organisations. Penny uses a Gestalt approach and reflective practise in her work. She trained at Ashridge Business School and Bristol University. Penny is accredited with the Association for Coaching and the International Coach Federation.
Clients include: American Express, Visa, Capita, London Business School, UNICEF, BBC, Media Guardian. Chosen to coach on the UK government's Growth Accelerator Initiative for SMEs.
David Gittelson
Executive Leadership Coach and Tavistock trained psychotherapist, David works with CEOs and board level business leaders in banking, telecoms, retail, law, health and start-ups. David works with insight, reassurance and immense depth. He helps clients feel safe enough to tackle their most challenging issues at work, together with leadership behaviours which may threaten success. Working with leader's objectives and values, he believes personal growth delivers commercial growth. David has specialist coaching approaches to help leaders find new solutions after perceived failure or derailing. Prior to coaching, David worked in property, IT and branding.
Clients include: Lloyds Bank, Virgin Group, PWC, Investec, Thales Defence, the NHS.
Dr Caroline Horner
A pioneering thought leader in the field of coaching practise, coach development and supervision, Caroline systemic lens with which to analyse the 'whole'. She is expert at helping coaching clients integrate and apply their learning. Caroline's approach sees her create an empathic, energising, empowering and trusted environment, in which she offers critical challenge. A coaching course director, internal coach trainer and examiner, Caroline is a contributor to the field of executive leadership coaching. She is admired for her laser insights, in-depth learning and business acumen.
Clients include: GSK, Deloitte, Saudi Aramco, Airbus, MOD, NHS, Department for Work & Pensions.
Dr Anthony Kasozi
A specialist in helping clients explore their individual and their organisational 'shadow side' - Anthony invites us to look at the less acceptable side of who we are, how we behave or how our organisations function. He tasks leaders with recognising the risk of and avoiding derailment, hubris and overdrive.
Ugandan born, Anthony lives in the UK, bringing his professional observations and personal life experiences of conflict, transition, vibrant and sometimes violent change, into his work. His career at Unilever, PWC, the International Federation of the Blue Cross and Ashridge Business School, now sees him consult and coach on organisational development and sustainable leadership. His coaching approach combines fun and an enjoyment of learning, with meticulous, challenging insight.
Clients include: PWC, Siemens, World Bank, Novo Nordisk, Mars, WHO, UNAIDS, The Global Fund.
Liz Macann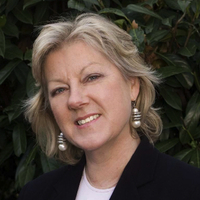 An international award winning Master Coach and Coach Trainer. The former head of coaching at the BBC, Liz has expert knowledge of values-led leadership, and developing award winning internal coach training programmes for commercial and public sector organisations. Voted Coach of the Year 2009 by Coaching at Work magazine. Liz works with clients using positive psychology, solutions focus approaches, 'clean language' and questions around meaning-and-purpose in coming to work. A Master Coach and accredited Supervisor.
Clients include: Samsung, Citibank, Logica, BBC, UNICEF.
Dr Carole Pemberton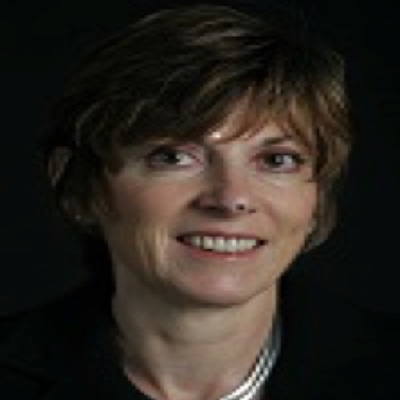 Carole is an expert on resilience. She helps her clients gain a helicopter perspective on themselves as leaders and on their organisations. Carole is supportive and persistent, practical and realistic. She enables leaders to find new options and ideas, helping those with a strong work identity, become more open in their approach to the challenges they face. Carole has specialist knowledge of global transition and change. She combines a Solutions Focus approach with mindfulness, compassion and business/organisational insight.
She is a visiting professor at Ulster University.
Katherine Tulpa
Katherine works with high energy and deep insight. A former marketing director, she is bold, direct and compassionate. Katherine has specialist knowledge of working with CEOs in international, cross-cultural and virtual teams.
Drawing on emotional intelligence tools, Nancy Kline Time to Think and neuropsychology, Katherine coaches the individual with their 'system' in mind.
Voted Coach/Mentor of the year 2008 by Coaching at Work magazine. Katherine co-founded the Global Association for Coaching, to professionalise the coaching industry and to promote excellence and best practice. She is an accredited Supervisor.
Clients include: HSBC, RBS, GSK, Yahoo, Sony, Diageo, Disney.
Lindsay Wittenberg
A Gestalt influenced coach who works with individuals and teams, Lindsay offers profound, calm presence and deep empathic listening. She uses Gestalt Theory and Constellations work to help clients become more self aware, less resistant and more resilient leaders. A specialist in conflict and difficult people. One of the first coaches to receive individual EMCC accreditation.
Clients include: Lloyds, UBS, Unilever, Sage, NHS, UNICEF.
Dr Alison Whybrow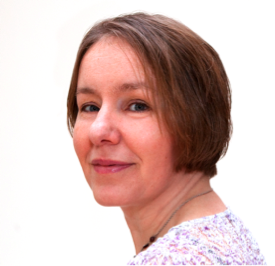 An award winning Chartered Psychologist, supervisor and coach examiner, Alison works at an individual and systemic level with clients. She creates a quiet reflective space for clients who want to stand back from the 'coal face', in order to drill down and reframe. A published expert in organisational change and learning.
Clients include: Ford, Citibank, BSkyB, Ministry of Defence, NHS.
---