Associate Boutique
Rachel Ellison Ltd. has an Associate Boutique of high integrity, expert, values-aligned coaches. Operating at CEO and top team level, we are not afraid to challenge powerful people to become deeper, better, values-orientated leaders.
Working collaboratively and confidentially, we offer organisations wanting the freshness of an external perspective, systemic themes and insights.
Coaches bring specialist knowledge of law, finance, banking, pharmaceuticals, airlines, advertising, marketing, logistics, retail FMCG, international diplomacy, government, health and NGOs. We have expertise in presence & impact, resilience, conflict, leading in crisis, change and international multi-cultural environments. We help clients integrate and apply their learning, to help them maximise their potential.
All coaches in our Associate Boutique are accredited and committed to their own ongoing CPD and Supervision.
Rachel Ellison MBE
Former BBC news correspondent and development aid project director. Awarded an MBE for 'the promotion of human rights and the self-empowerment of women in Afghanistan'. Executive Leadership Coach offering high support with high challenge. Specialist knowledge: resilience, ethical sustainable leadership, abuse of power, emerging markets e.g. Afghanistan, Myanmar, former Soviet Union. Informed by psychodynamic and solution focus approaches. Asks about meaning and purpose in coming to work. Clients include: HSBC, Samsung, Boots/Wallgreen Alliance, the Foreign Office, Ministry for International Trade (Brexit), NHS, UK Sport, Teach First, UNICEF.  Guest lecturer – Oxford, Cambridge, Birkbeck University of London. Author: Global Leadership & Coaching – Flourishing under intense pressure at work.
Liz Macann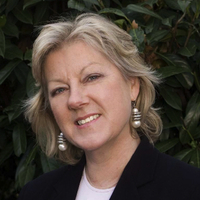 Award winning Former head of Executive Leadership Coaching and Coach Supervision at the BBC, developing 300 in-house coaches. Trains and consults companies wishing to create EMCC & ICF accredited internal coach provision. Informed by her first experience of a non-directive 'coaching approach' in the villages of Southern India. Uses CBC, neuroscience and somatic coaching to help leaders work in alignment with their meaning and purpose, values and goals. Clients include: Paypal, Samsung, Expedia, UNICEF.
Penny Berry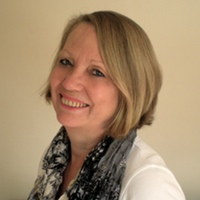 Global industry and new business specialist. Ex-BBC World programme editor. Specialist knowledge of working internationally, resilience and multicultural leadership, including UAE, Myanmar, Mongolia. Clients include: Visa, Amex, UK Government SME accelerator programme, London Business School, the BBC, UNICEF.
Dr Anthony Kasozi
Former manager at Unilever, Deloitte and PWC, now organisational consultant Ashridge Business School. Specialist expertise: working across cultures with leaders where there is little time and limited resources; conflict, Africa, the Third Sector. Author: The Leaderships Shadow. Informed by experiential reflective practise. Clients include: World Bank, GAVI, ICRC, World Health Organisation.
Dr Susan Kahn
C-suite business psychologist, MA course director Birkbeck University of London, coach and mediator. Expert knowledge of individual and organisational resilience and failure. Author: Bounceback – how to fail fast and be resilient at work and Death & the City. Susan brings deep, carefully positioned insight as a conflict mediator and sounding board for powerful people at work. Clients include: the FT, IKEA, hedge fund managers, mental health charities.
Jenny Mitchell MBA
Organisational development and change specialist. Coach and Coach Supervisor. Offering a seemingly 'light touch' approach to questioning, Jenny challenges deeply such that the client cannot avoid engaging with the discomfort. Former BBC manager. Consults globally including emerging markets e.g. Georgia, Ukraine. Clients include: BBC, RSPCA, Crick Institute, British government. Informed by transactional analysis, psychodynamic and Gestalt psychology.
Dr Carole Pemberton
Resilience coaching expert and business school lecturer. Published author: Resilience – a practical guide for coaches (2014). Helps clients with a strong professional identity widen their approach to leading and managing. Helps clients take a helicopter perspective. Informed by transactional analysis, BRIEF therapy, systemic and mindfulness approaches. Clients include: C-suite business leaders, Permanent Secretary/senior civil service, UNICEF.
Katherine Tulpa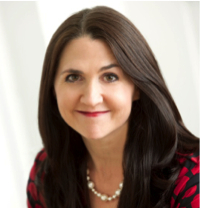 Co-founder Global Association for Coaching with 3,000 members across 42 countries. Pioneer for the promotion of best practise and collaboration across the executive leadership coaching industry between ICF, AC, EMCC. Former C-suite marketeer, passionate about empowering women leaders in business. Informed by positive psychology, purpose and personal transformation at work. Clients include: HSBC, Barclays, Disney, Yahoo, Diageo.
Lindsay Wittenberg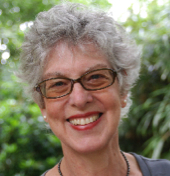 Former CEO of a European human rights organisation. Coaches leaders who feel stressed and stuck. Specialist knowledge of conflict and 'difficult' people. Expert on resilience, leadership ethics, brand integrity. Brings genuine compassion to make challenge more palatable. Informed by Gestalt and Constellations systemic approaches. Clients include: Lloyds of London, Marks & Spencer, UNICEF – lead coach MENA region. Lead coach global post-transition coaching.
---